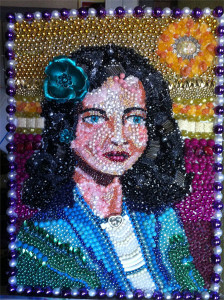 Thank you for stopping by. I'm slowly learning Word Press, so please bear with me on the learning curve. Since I no longer live in Cincinnati, it seems appropriate that I need to completely trash the old Dreamweaver site and embrace the newer option of using pre-designed Word Press templates.
Inasmuch as I can do some web design, I do not consider myself a web designer and gladly embrace any shortcuts. Also the idea of having a section where I can easily update and post images of new creations is most enticing.
Thus far, I have my portfolio broken into three sections: Production Art, Freelance Design and Quick Sketches.
Production Art images are a few of the brands I worked on while employed in Cincinnati, Ohio.
Freelance Design encompasses some of my best designs over the years both in Ohio, Louisiana and Texas. Projects can be anything from electronic design to hand painting signs.
Quick Sketches are loosely timed 15 minute sketches of whatever strikes me in a small sketchbook I use while traveling around or visiting friends.
My eternal thanks go to my son, Stephen Jakubiec of Inexistence.org for his patience and understanding of instructing me on the intricacies and custom tweaks that are possible with templates.
This image is my current work in progress of my mother, Eleanora Burns. It is made from beads from her old necklaces and Mardi Gras beads I've collected. I also used pins, earrings, charms and other objects to add depth and texture to the piece.